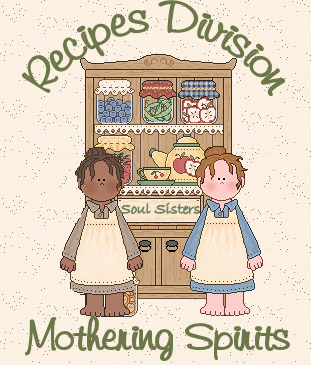 Desserts
Got a craving for the sweet stuff? From low carb goodness to rich and wonderful, these desserts will tempt your tastebuds!
&nbsp &nbsp

&nbsp &nbsp

Kahula Chocolate Strawberries
1 pkg semi sweet chocolate chips
1/2 cup sweetened condensed milk
1/3 cup Kahula
2-3 pints strawberries

  Melt chocolate in top of a double boiler over simmering water.  Add milk.  Remove from heat and stir in Kahula.  Whisk until smooth.  Set aside to cool 1 hour or until thickened.  Dip strawberries and serve immediately or place on a wire rack just until chocolate stops dripping then chill up to 4 hours.
=================================
Raspberry White Chocolate Mousse
1 pkg sweetened frozen raspberries, thawed
2 tbsp sugar
1 tbsp orange juice concentrate
2 cups whipping cream
6 oz white baking chocolate
1 tsp vanilla extract
1/4 cup milk chocolate chips
1 tsp oil

  In a blender, combine berries, sugar and orange juice.  Process until smooth, press through a sieve, discard seeds.  Refrigerate.  In a sauce pan over low heat, cook and stir cream and white chocolate until melted.  Stir in vanilla and transfer to mixing bowl; cover and refrigerate at least 6 hours or until thickened, stirring occasionally.  Beat cream mixture on high speed until light and fluffy, about 1 1/2 minutes.  Just before serving, melt chocolate chips and oil in a microwave or saucepan.  Drizzle with melted chocolate, store left overs.  Can also use *chocolate cups* as bowls.
=================================
Chocolate Cups
8 -6oz custard cups
1 1/3 cups semisweet chocolate chips
aluminum foil

Wrap the outsides of the custard cups with foil.  Melt chocolate in heavy 1qt saucepan over low heat stirring constantly, remove from heat.  SPread about 1 1/2 tsp up side of each cup.  Refrigerate about 30 minutes or until chocolate is firm.  Carefully remove foil from custard cups, then remove foil from chocolate cups.  Refrigerate.
=================================
Chocolate Passion Bowl
3 cups cold milk
2 pkg (4 serving) chocolate instant pudding
2 1/2 cups thawed cool whip, divided
5 1/2 cups brownies cut into 1" cubes
2 cups raspberries

  Pour milk into large bowl.  Add dry pudding mixes.  Beat with wire whisk 2 minutes or until well blended.  Gently stir in 1 cup of thw whipped topping.  Place half of the brownie cubes in 2 qt serving bowl; top with half of the pudding mixture and half of the remaining coolwhip.  Sprinkle with half of the raspberries.  Repeat all layers.  Refrigerate at least 1 hour or until ready to serve.  Store left over dessert in the fridge.
=================================
Chocolate Jack Daniels Truffles
8oz good quality semi sweet chocolate, chopped
1/2 cup heavy cream
2 tbsp Jack Daniels whiskey
cocoa powder

  Heat cream to boiling.  Remove from heat.  Add chocolate and stir until smooth.  Stir in whiskey.  Cover and refrigerate until firm.  Form into bite size balls.  Roll in cocoa powder.  Store in airtight container in fridge.  Let stand at room temperature for about 30 minutes before serving.
=================================
Low-Carb Canoli Parfaits
Chocolate Chips:
1-ounce unsweetened chocolate
chopped 1/2 cup sugar substitute (recommended: Splenda)
1 tablespoon hot water
1 tablespoon heavy cream

Cannoli Cream:
1 cup heavy cream
1/3 cup sugar substitute (recommended: Splenda)
1/4 teaspoon real almond extract
1 teaspoon no sugar added vanilla extract
1/3 cup whole milk ricotta cheese

Place the unsweetened chocolate in a heatproof bowl and melt over a saucepan of simmering water. Whisk in sugar substitute and thin with the hot water and heavy cream. Whisk to blend thoroughly. Remove from heat, spread on a plate, and place in the freezer for about 10 minutes. Cut into small chunks after chilling.

While the chocolate is chilling, make the cannoli cream. With an electric mixer on high, whip heavy cream just until frothy, and then add sugar substitute and almond and vanilla extracts. Continue to whip on high until stiff peaks form. Be careful not to over-whip, or cream will break.

Gently fold in the ricotta cheese and almost all of the chilled chocolate chunks, saving a few chips for garnish. Spoon cannoli cream into parfait glasses, top with remaining chocolate chips, and refrigerate for at least 1 hour before serving.

Makes 4 servings
Nutritional Analysis per serving:
Calories 312
Fat 30 grams
Saturated Fat 19 grams
Carbohydrates 7 grams
Fiber 1 gram
=================================
BERRY COOL SUMMERTIME BREAD PUDDING
12 slices of firm white bread, crusts removed
2 cups of blueberries
2/3 cup of sugar
2 cups of sliced strawberries
2 cups of raspberries
1 cup of blackberries
Whipped cream for garnish

Let bread slices dry out while preparing the berry filling.

In a large saucepan, heat the blueberries and sugar to boiling and boil 1 minute, stirring often. Stir in the remaining berries and boil for 1 more minute.

Remove the berry mixture from heat and cool to room temperature.

Line a deep bowl with plastic wrap, with the ends of the plastic hanging over the edge of the bowl. Line the bowl with some of the bread slices, trimming to fit and using the scraps to fill in any spaces. Spoon 2 cups of berry filling into the bowl.

Repeat layering, ending with bread slices.

Cover the bowl loosely with plastic wrap. Place a dish just small enough to fit inside the bowl on top of the plastic wrap. Weigh down with several cans.

Refrigerate on a plate for 24 hours.

Remove cans, plate and top layer of plastic wrap and invert pudding on a large plate;remove and discard plastic wrap.

Serve with whipped cream.

Serves 8
=================================
CHOCOLATE HEAVEN FOR LOVERS
1 box of chocolate instant pudding, prepared according to package directions
1 box of frozen sweetened strawberries, thawed
1 tub of non-dairy whipped toppng
1 chocolate pound cake, cubed
1 cup of coffee-flavored liquor
Heart-shaped chocolate candies

In a heart-shaped glass serving dish, layer the ingredients as follows:1/2 the pound cake cubes, 1/2 cup liquor, 1/2 the strawberries, 1/2 the pudding and 1/2 the whipped topping.

Repeat the layers.

Garnish with the chocolate candies.

Serves 2
=================================
CHOCOLATE HEAVEN
2 boxes of instant chocolate pudding, prepared according to package directions
1 tub of non-dairy whipped topping
1 chocolate pound cake, cut into cubes
1 can of diced peaches, drained, liquid reserved
1 box of frozen sweetened strawberries, thawed
1 can of chocolate syrup
10-12 whole strawberries, washed and hulled
Chocolate sprinkles

Cover the bottom of a deorative serving bowl with chocolate syrup.

Add 1/3 of the pound cake cubes, drizzle with peach syrup.

Cover with 1/3 of the diced peaches and 1/3 of the thawed strawberres..Cover that with 1/3 of the pudding, then 1/3 of the whipped topping.

Repeat layering, ending with whipped topping.

Garnish with whole strawberries and chocolate sprinkles.

Serves 4
=================================
GRAHAM CRACKER PUDDING
2 boxes of non-instant chocolate pudding mix
1 box of honey graham crackers
1 can of whipped cream.

Prepare the pudding according to package directions.

Place a layer of graham crackers in a rectangular glass baking dish.

Pour 1/3 of the hot pudding over the crackers.

Make two more layers of crackers and pudding.

Cover with plastic wrap and refrigerate at least 4 hours.

Garnish with whipped cream

Serves 6
&nbsp &nbsp

&nbsp &nbsp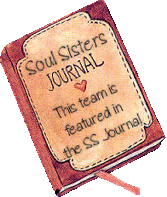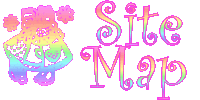 Copyright © Mothering the Spirits - a Soul Sisters Webring Team.