Press Release:
Schaumburg, Ill. - Fifty thousand people lose their sight needlessly every year. Eighty million Americans are at risk of getting eye diseases that can lead to low vision and even blindness. Vision loss robs people of their independence, mobility and quality of life, and costs taxpayers an estimated $4 billion annually," said Daniel D. Garrett, Prevent Blindness America (PBA) spokesperson.
The following eye disease information puts this growing public vision health burden in perspective, and illustrates how crucial research is to preventing blindness, and ultimately finding a cure for eye diseases.
Advanced age-related macular degeneration (AMD) affects 1.8 million Americans age 40 and older, with an additional 7.3 million at substantial risk for vision loss from the disease. Recent research has shown that lutein supplements may help improve vision for people who have "dry" AMD - the most prevalent form of the disease. The artificial silicon retina chip, currently still in investigative stages, has shown some promise in helping people with AMD, as well as other retina diseases, regain some vision.



Cataract affects 20.5 million Americans age 40 and older. This figure will reach 30.1 million people by 2020. Prior to the mid-1980's, surgeons did not have a way to extract the cataract without damaging or removing the capsule. Today, the phacoemulsification technique allows the surgeon to implant an intraocular lens (IOL) into a capsule that remains intact after the cataract is removed. Foldable IOL technology in the 1990's allowed for a much smaller incision and a less invasive procedure, reducing complications. Technology is currently being developed to produce a non-surgical method to change the power of the originally implanted IOL. Research advances already utilized have helped boost the success rate of cataract surgery in the U.S. to 95 percent.



Diabetic retinopathy affects 4.1 million Americans age 40 and older, and this number will grow to 7.2 million by 2020. Of the approximately 17 million Americans with diabetes, about 6 million do not even know they have the disease. Close to half a million Americans die every year from complications of the disease. Diabetic retinopathy causes 12,000 to 24,000 new cases of blindness each year. Persons with diabetes are also at increased risk of developing cataracts or glaucoma. Visit PBA's second website: www.diabetes-sight.org to learn more about diabetic eye disease and your risks.



Glaucoma affects 2.2 million Americans age 40 and older, and is three times more common in African Americans. The prevalence of glaucoma increases rapidly in Hispanics age 65 and older. Elevated eye pressure, thinness of the cornea, and abnormal optic nerve anatomy, are all factors that increase the risk of developing glaucoma. Treatment for glaucoma has improved greatly in the last decade. Prostaglandin analogues, the newest class of glaucoma drug, were introduced in the U.S. in 1996. In April 2004, PBA launched www.protectvision.org in partnership with Allergan. This important resource provides eye care professionals with up-to-date information on the early diagnosis, treatment, and long-term management of glaucoma.
As the primary vision eye health organization focused on vision loss prevention, PBA launched a new research grant last winter, to help address the growing numbers of Americans at risk for blindness. PBA has awarded its first annual Investigator Award to three researchers working on diverse sight-saving research projects. The selected projects all promote the core mission of PBA to preserve sight and prevent blindness. The three awardees were selected by a team of scientists who are members of the Association for Research in Vision and Ophthalmology (ARVO) from a field of nearly 50 proposals.
For more information on the PBA Investigator Award, or for free brochures on vision research and eye diseases, call PBA toll-free at 1-800-331-2020. PBA offers free brochures and/or fact sheets on age-related eye diseases, as well as on conditions affecting children and young adults.
Founded in 1908, Prevent Blindness America is the nation's leading volunteer eye health and safety organization dedicated to fighting blindness and saving sight. Focused on promoting a continuum of vision care, Prevent Blindness America touches the lives of millions of people each year through public and professional education, advocacy, certified vision screening training, community and patient service programs and research. These services are made possible through the generous support of the American public. Together with a network of affiliates, divisions and chapters, it's committed to eliminating preventable blindness in America. For free information or to make a contribution to the sight-saving fund, call 1-800-331-2020.
From "Prevent Blindness America":
http://www.preventblindness.org/
Click on the next button to read Recent Advances in Vision Research!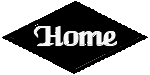 &nbsp&nbsp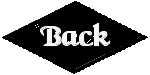 &nbsp&nbsp