Blueberry Recipes
Submitted by Regina
Black & Blue Berries Recipe

1 cup Berries
1 cup Soda Water
2 tbsp Honey
1 tsp Lemon Juice

Place all ingredients into a blender jar. Cover, and whiz on medium speed until well blended. Pour into a tall glass, and serve.



------



Blueberry Pie

Filling
3/4 cup (150g) sugar
3 tablespoons corn starch
1 teaspoon cinnamon
6 cups (900g) Wild Blueberries
1-1/2 tablespoons fresh lemon juice

Fat-Free Phyllo Crust
2 teaspoons sugar
1 teaspoon all-purpose flour
4-5 sheets phyllo

Lattice Crust: 1 sheet phyllo

Filling: In a 4-quart (4-liter) saucepan, combine sugar, cornstarch and cinnamon and mix well. Add Wild Blueberries and sprinkle with lemon juice. Toss lightly to combine. Cook and gently stir over medium heat until mixture comes to a boil. Cook and stir 2 additional minutes. Remove from heat and transfer to prepared phyllo crust.

Crust: Lightly coat a 9-inch (22cm) pie pan with nonstick vegetable oil spray. In a small bowl, combine the sugar and flour and set aside. Stack phyllo sheets and cut them in half crosswise. Cover the sheets with a slightly damp cloth until ready to use. Take one sheet and layer it on the pie pan. Coat it lightly with the vegetable oil spray and sprinkle about 1/2 teaspoon of sugar mixture over it. Repeat with remaining sheets, layering clockwise at 1-inch intervals until entire pie pan rim is covered. Trim excess phyllo with kitchen shears.

Preheat oven to 350 degrees F. (175 degrees C.)

Lattice Crust: Cut phyllo sheet in half crosswise. Lightly coat each half sheet with nonstick vegetable-oil spray. Stack the 2 layers and fold lengthwise. Cut into 6 strips. Twist the strips and arrange them over the pie filling, 3 horizontal and 3 vertical strips.

Bake 20 to 25 minutes, or until phyllo is golden. Cool and serve at room temperature.



------



Blueberry Sorbet

* 4 cups fresh or thawed frozen blueberries
* 1 can (6 ounces) frozen apple juice concentrate

In a food processor or blender, combine blueberries and apple juice concentrate; blend until liquefied. Pour into an 11 by 17-inch baking pan. Cover and freeze until firm around the edges, about 2 hours.

With a heavy spoon, break frozen mixture into pieces. In a food processor or blender container, place mixture and blend until smooth but not completely melted. Spoon into a 9-by 5-inch loaf pan; cover and freeze until firm. Serve within a few days.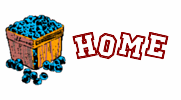 &nbsp&nbsp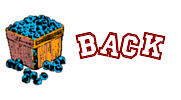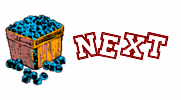 &nbsp&nbsp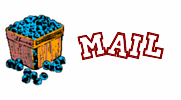 Webset designed by Lynn exclusively for the Soul Sisters Mothering The Spirit Team. No other use allowed without permission.