Freezing Blueberries
According to the North American Blueberry Council, you should not wash your blueberries before you freeze them. If you buy the berries in a pint box, simply wrap the box tightly in cellophane to make it airtight, or slip it into a resealable plastic bag (squeeze out as much air as possible). Then freeze. If you buy the berries in bulk, freeze them on a cookie sheet first and then transfer them into a freezer container. Keep frozen until ready to use.
Substitute Fresh Blueberries For Canned
According to Texas Blueberries, If a recipe calls for a can of blueberries, you may make your own by using 2-1/2 cups of fresh blueberries, 1 tablespoon of corn starch, 1-1/2 teaspoons of lemon juice, 1/8 cup of water. Cook until thickened and clear. Cool before using as a substitute.

Source: The US Highbush Blueberry Council
© Copyright 2004 by ClassBrain.com
Click the Next Button for Recipes!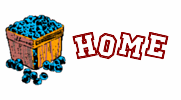 &nbsp&nbsp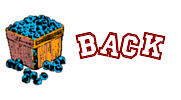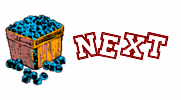 &nbsp&nbsp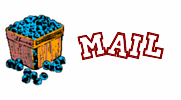 Webset designed by Lynn exclusively for the Soul Sisters Mothering The Spirit Team. No other use allowed without permission.